The thugs are seen by many as romantic characters. They were, however, anything but romantic and though they worshipped the Goddess Kali yet these men waylaid travelers and killed them. These gangs inhabited Central India for close to 250 years till Capt Sleeman of the British army eradicated them.
Aamir Khan who is known as a perfectionist is now making a film on thuggery titled "Thugs of Hindostan." The film also stars the number one Mumbai star for four decades Amitabh Bachchan. The Financial Express has reported that the film could face tough competition from Rajnikanth - Akshay Kumar starrer "2.0" slated for release about the same time Aamir's film is released.
Aamir vs Amitabh
Aamir Khan is a big name in Bollywood. In fact many consider him to be the number one star.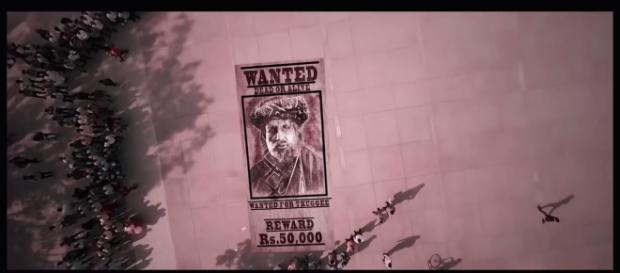 He acts in very few films but whatever film he acts are unique. His last movie "Dangal" was a super hit and became one of the biggest grocers in Bollywood for many decades.
Amitabh Bachchan appeared on the scene in the early 70s as the angry young man, when he displaced the then number one star Rajesh Khanna. Amitabh Bachchan for the last almost five decades has remained a top star who very few can match. He has essayed a variety of roles, and when Aamir was making thugs of Hindustan he immediately thought of casting Amitabh Bachchan along with him
The public is eagerly awaiting the film which may be released by the end of the year.
Critics are of the view that the film will hold its own against the Rajnikanth film "2.0" also heading for release. Presently the shooting of the film is on in Jaipur where Amitabh Bachchan during a strenuous session fell ill and had to be hospitalized. Luckily he has recovered, and the 73-year old actor will continue trying to give his best against Aamir Khan, who has proved himself a very versatile actor.
Films on thugs
Many films on the thugs have been made, and one can remember that the star of yesteryears Dilip Kumar had acted in the film "Sungharsh" which was also based on the thugs of Central India.
But this movie of Aamir Khan will be in a class of its own. The public has seen his earlier films and believes that he is the only man who can bring that period of thuggery live to the screen. The film also stars Katrina Kaif and new girl Zaira Wasim who made such a good impression in "Dangal."
The acting clash
Both the stars will face each other in this movie. Not much is known about the story and screenplay of the film, but the very fact that it is made on the thugs of Central India, a topic that is very interesting is likely to enthrall the Indian masses.
One is almost sure that Aamir Khan will bring alive to the screen that violent era that lasted for over two centuries in Central India, where the thugs ruled the roost till they were knocked out by the English rulers. The clash between Amitabh and Aamir will be something that people will relish for years to come