Revisiting the 4 Salman Khan performances that prove his acting prowess
In a career dominated with crowd-pleasers, there are hidden gems where Salman scored with his acting capabilities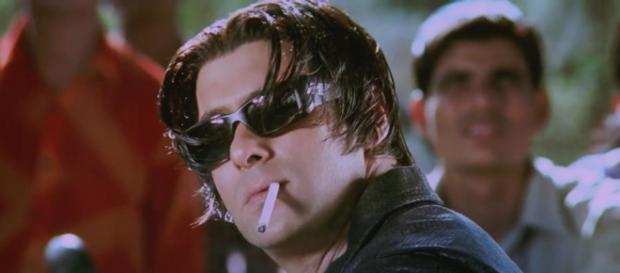 Salman Khan, the superstar who also goes by the name of Bhai, has been sentenced to 5 years in jail or his role in the blackbuck killing case of 1998. Now unless he is given bail (yet again), he might have to spend a good part of the next five years in jail.
The details of this case and the verdict can be found and read all over the web. This article meanwhile intends to draw the attention away from the scandal and to the entertainment aspect of the "Dabangg" actor. Let's look at the very best of Salman Khan's performances over the years. These performances go beyond the star that he is and delve into the underrated actor inside of him:
'Love' (1991)
If you are someone who has only been fed the macho man image of Salman Khan (save for his embarrassing turn in "Tubelight"), you would be excused for not being even aware of the existence of this little gem.
In love, Salman Khan portrayed a young man who is almost always in angst, until the love of his life infuses a new spirit into him and gets him to start loving the very act of living. The cameo by Amjad Khan in "Love" is delightful and reminds you of his love little role in "Chameli Ki Shaadi." And of course, the song "Saathiyan ye tune kya kiya" turned into an anthem overnight.
'Hum Aapke Hai Kaun' (1994)
It won't amount to an overstatement to say that Salman Khan is the eternal Prem of #Bollywood. And while this affair started with "Maine Pyaar Kiya," it reached its crescendo with the smash hit "Hum Aapke Hai Kaun." Salman Khan made this role in his second outing with Sooraj Barjatya his own. The movie broke all the previous records, including some of "Sholay." And then there was also his pairing with Madhuri Dixit that grabbed the headlines, and he was immensely liked by fans of both the stars.
'Kuch Kuch Hota Hai' (1998)
There is no dearth of people who would have wanted Anjali to marry Aman instead of Rahul, despite all the love for Anjali-Rahul pair. Salman as the second lead was charming and heartbreakingly nice. His scenes with Kajol lets you move on past the heartbreak of the failed Anjali-Rahul love story until they reunited. Of course, you wanted them to reunite, but we wouldn't have cribbed much if it was Salman Khan walking away with the heroine.
'Dabangg' (2010)
A movie that in many ways started the second innings of Salman Khan's career also was buoyed by his affable charm. Mixing comedy and action in the right doses, "Dabangg" brought the best out of Salman and heralded an era where action movies that have brought back the template of the 90s are earning big moolah. Why just Salman, even the likes of Tiger Shroff owe so much to this blockbuster.
There are more Salman Khan movies slated to release in the near future. Let's hope we get to see the actor once again in his elements. #salmankhan #salman khan best films