Video: 'Race 3' trailer; fans give thumbs up to high-octane action thriller
Salman Khan starrer 'Race 3' trailer dropped on Tuesday evening and fans have gone berserk over it.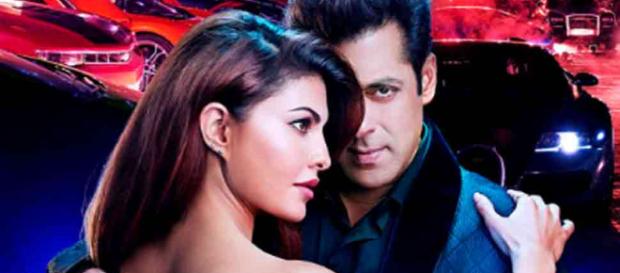 Bollywood flick, "Race 3" starring Salman Khan, Jacqueline Fernandez, Anil Kapoor, Daisy Shah and Bobby Deol in the leading roles has given us one of the killing trailers of recent times.
The trailer was out on Tuesday, May 16, 2018. The film has been directed by the very famous dance choreographer, Remo D'souza, replacing the original directors Abbas-Mustan.
As of now, Salman fans are quite impressed with the trailer and have created a massive hype about the film. But on the other hand, we have reviews about the trailer to be very funny in its own way.
Twitter is flooded with sarcastic jokes and trolls about it.
Turn up the volume because the first song from #Race3 is here to get the party started! #Heeriye Out NOW! #Race3@SKFilmsOfficial @tipsofficial @meetbros @nehabhasin4u #DeepMoney @remodsouza @Asli_Jacquelinehttps://t.co/RNv2lIDGCm pic.twitter.com/VNeZX4m6Xo

— Anil Kapoor (@AnilKapoor) May 18, 2018
"Race 3" trailer has become a subject of criticism, on many levels. Some call it as this season's best meme-trend. We see Salman Khan in a super-hero costume, jumping off a building, and fighting his own family for the family business apparently; under the quotes of "You don't need enemies when you have a family."
Trailer:
Seeing the trailer and considering the one-liners we are sure about one distinct idea, If not a reasonable show, it will surely be an action-packed film.
We have got the "Race" vibe from the first trailer and presuming it to have the same levels of twists and surprises as in the first two parts.
During the shoot of the film, Salman Khan was convicted in the Blackbuck poaching case by a Jodhpur Court, and the remaining part of the filming was completed in Jaisalmer, Rajasthan instead of Abu Dhabi.
Three hours to go for #Heeriye!! Super excited! 💥 @BeingSalmanKhan @remodsouza @RameshTaurani @nehabhasin4u @meetbros @SKFilmsOfficial @tipsofficial #Race3ThisEid #Race3 pic.twitter.com/4TvRRwClWb

— Jacqueline Fernandez (@Asli_Jacqueline) May 18, 2018
Bhai claims this film to be an allrounder hit as it has everything, from action to emotion.
And as his every work, "Race 3" will also be released on this Eid, June 15, 2018.
Also read: Review: John Abraham's 'Parmanu' finally ready for release
More: Movie Reviews: 'Deadpool 2' and Telugu 'Taxiwala' released this Friday
#Race3 😍 pic.twitter.com/oHCXQ8tmvd

— #Race3 (@Bijit_Bk) May 16, 2018
Click to read more
You will watch a video to read the news