Russian consumer agency issue travel advisory to India
A disease outbreak has caused a Russian consumer agency to issue warnings to travellers visiting central India.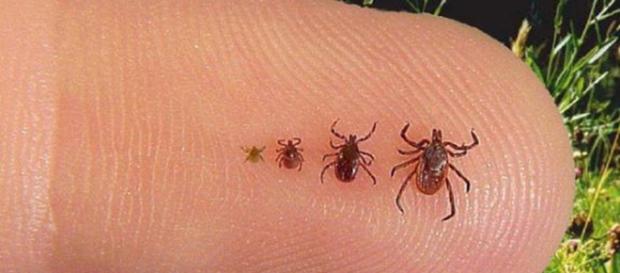 Russian consumer watchdog, Rospotrebnadzor, has issued a warning to travellers who wish to visit certain parts of central #India. An outbreak of a tick-borne disease which can be fatal is of concern.
The disease outbreak which resulted in the Russian agency issuing the travel advisory to India has killed around 20 people, The Sun reports. Over 300 have been infected so far this year.
The tick-borne disease is known as #Kyasanur Forest Disease [KFD]. New York Times cited that it originated in villages in the Sindhudurg district.
Russian agency explains the origins of the disease
People can sick through tick bites, or through drinking milk that has not been pasteurised, from infected cows.The disease is similar to other life-threatening illnesses, dengue, and yellow fever.
There is a vaccination and treatment available, but travellers should be aware that left untreated, it could become fatal. According to Russian Consumer watchdog, Rospotrebnadzor, "Between January 2016 and January 2018, laboratory tests confirmed 332 cases of the disease in the district and 19 cases of that number were lethal."
Symptoms of tick-borne disease
Symptoms of the tick-borne disease include:
Bleeding from the nasal cavity
Bad headaches
Painful and possibly bleeding throat, and
confusion.
According to Centers for Disease Control, if left untreated, the symptoms may grow worse. These include fever and signs of neurological manifestations, such as a severe headache, mental disturbances, tremors and vision deficits."
After being bitten, the disease symptoms can take between four to seven days to manifest.
This includes upset stomach and vomiting. Many people recover from the disease, but it can become fatal if left untreated. Visitors to the region who get ill are advised to see a health professional as soon as possible.
India is rushing to contain the outbreak and report it they are educating villagers
Express UK reports that State surveillance officer Pradeep Awate, says, "The virus has remained confined to Sindhudurg district so far. We have been educating villagers about precautionary measures to ward off the disease."
Travellers to the region should be careful of where they purchase milk products and take care to check themselves carefully for ticks, especially if they have visited rural areas.The disease can also be found in monkeys, so it is best not to handle monkeys in the region, even if they look cute and cuddly. #travel warning