Senior Group Captain of Indian Air Force detained for 'unwanted behavior'
The investigative team has taken the senior officer in custody for questioning for leak of sensitive information and possibility of a 'honey trap.'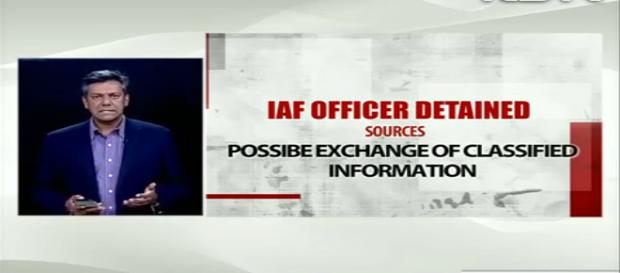 A senior air force Group Captain working in Air Headquarters has been detained by the Air Force Security Team for conduct prejudicial to good order and discipline under Section 65 of the Air Force Act 1950. the Group captain who is a trained Para instructor was under surveillance for being in touch with a lady through social media. Authorities feel it could be a case of a "honey trap." Rediff News has reported that the officer may have passed sensitive information to people who were not authorized to receive it. This does look like a page from Bollywood
Officer in custody
The officer has now been taken into custody by the Airforce Central Investigative team and a detailed investigation is on.
The officer was not on active duty or a flying assignment and was doing a ground job. NDTV has reported that the officer was working in Air HQs and he did have access to some sensitive information, that may have been passed to the lady who has not been identified. The possibility of an "affair" is not ruled out.
The 1959 secret mission
The Indian Air Force has a history of another senior officer who was honey trapped by a Pakistani girl in late fifties of the last century. This officer passed secret information about the movement of an IAF reconnaissance Canberra PR1 on a secret photo mission over Pakistan in 1959. This resulted in in a Pak AF F-86, Sabre Jet being already in position and it shot down the Indian plane. This was a top-secret mission and known only to a select few including the Defense Minister Krishna Menon.
#India was greatly embarrassed by this incident.
Honeytrap
The Group captain was in touch with a girl on Facebook and later on other social channels. He was in possession of sensitive information and there is a possibility that he was "honey trapped." The girl with whom he was in contact is not available and maybe she has fled to a safe sanctuary, which could be Pakistan.
The name of the senior officer has not been released and only his rank has been revealed. But authorities have said that the damage may not be much as the officer did not have access to secret information as he was not working in the Air Staff. Despite this, the taking into custody of a senior officer is a matter of grave concern. The authorities are investigating whether this officer was part of a wider ring (unwittingly or otherwise) or if he was alone. There is no doubt that he did compromise his rank by being in touch with a young woman on social media and passing classified information to her. The authorities are tight-lipped as to what sort of information has been passed by the officer. #Pak spy