Death penalty restraint — The crime or not
No doubt that the initiative taken by the Rajasthan and Madhya Pradesh government bring some serious actions for the crime against women and children.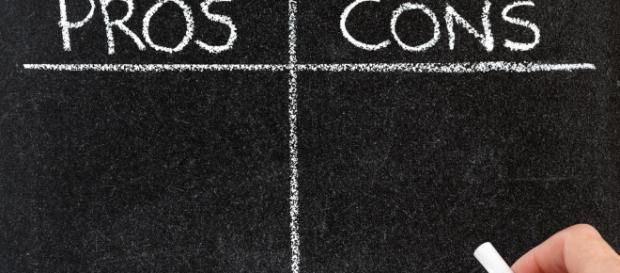 On March 12, 2018, the Rajasthan Assembly unanimously passed a bill awarding death penalty to those found guilty of raping girls aged 12 or below. Once the bill becomes a law, Rajasthan will be the second state, after Madhya Pradesh while Haryana cabinet is working to bring this bill in their legislation, where the rapist will get a death penalty. With the passing of this bill, the debate heated up. As some human right activist, counter argued with the government purpose of these amendments.
Purpose of these amendments
The Rajasthan government while passing this bill said that "this bill is the need of the hour." It gives harsh punishment to the culprits so that the individual restrain before committing the crime.
According to the National Crime Record Bureau (NCRB), 2016 reports show that "676 cases in 2016, 635 in 2015 and 489 in 2014 were registered in crime against women and children". Rajasthan also stands fourth in the crimes against women category. The Rajasthan government took the step in view to restrain the rising crimes against women and children. It also brings justice to the child survivor and her family. With that our hatred for the crime makes the perpetrator 'deserving' of the death penalty.
Counter-arguments
After the bill got passed in the Rajasthan Assembly, some human right activist starts giving the counter argument of the reason's government give while passing this bill. It is impossible to determine whether the death penalty is deterrent or not. As the constitutions already give death penalty in many crimes, still it is not creating any fear in the culprit's eyes.
The government didn't follow the rules it made under "Protection of children from sexual offense Act, 2012 and low conviction rate".
If the government works on the risk assessment and management, cognitive behavior treatment, community protection measures it has proven for better and greater preventive potential. It can't say that if we give harsh punishment, it prevents the individuals from committing child rape.
The research shows that most of the crimes committed in #India show that large proportion of perpetrators are the family member or those close to or known to the family. With this change in amendments, these types of crimes go massively underreported.
The parameter of Death sentence is Rarest to the rare, and it differs from judge to judge as, Under our Indian Penal Code, legislation has to give a sentencing judge the option of choosing between "Life imprisonment and the death penalty." But it's difficult for the sentencing judge to choose which child rape is heinous and which is not as it is inhuman to say so as both the child rape is guilty in the eye of the constitution.
No doubt that the initiative taken by the Rajasthan and Madhya Pradesh government bring some serious actions for the crime against women and children. But did this initiative is enough; did this bill be fair enough to give justice to the child survivor and her family? Did hanging culprit to death give justice to a raped child, whose life's met with such a darker chapter because an individual lost dignity how to behave? #Modi