Why is the citadel of the secular parties crumbling down one by one?
One of the biggest problems with the secular parties is that they are not honest to their own ideologies.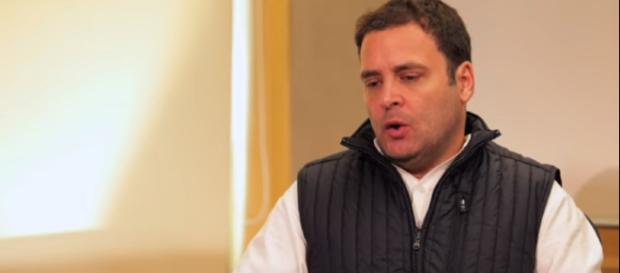 With the staggering takeover of the northeastern states namely Tripura and Nagaland in the 2018 assembly elections by the #bjp after a spate of victories in other parts of the country, it seems that now the country is heading into secular-party-mukt Bharat. After coming to power at the Center in 2014, the BJP, which is now ruling over 21 states out of 29, has been wresting state after state from them across the country.
On the other hand, secular parties have shrunk into a few states. It is noteworthy here that it is not only the Congress, which is invariably bashed for corruption and dynasty but also other regional parties such as the Samajwadi Party and Communist Party are being voted out from their bastion.
Earlier it had happened in Assam; UP, now it has happened in Tripura. The very pertinent question is: why are the secular parties meeting such fate notwithstanding deep stronghold in their states and being seasoned to politics?
Loss of credibility
One of the key reasons for their decline is the acute loss of credibility and disenchantment among people. Over the decades, they have been doing the politics of fooling and deceiving people by making tall promises and not living up to them after coming to power. They introduced every kind of unscrupulous and unethical practices in the Indian politics so much so that people started considering politics as a dirty thing and handiwork of hooligans.
It was them who started off using money and muscle power to win the elections at any cost. People kept giving them chances despite making the practices of dirty politics, but the parties did not keep away from the dirty politics.
Now the people are fed up with all this nonsense in the name of the secular politics and started giving chances to other parties whatever its ideology is they don't care. What matters is what they are delivering to them.
It does not mean that the BJP is a holy cow, fulfilling all the promises and is not indulged into unethical and unscrupulous practices. But it is giving people hope of bringing 'acche din' and 'development,' and they are trusting their words as they trusted secular parties. They are now actually testing the BJP; once they will get disenchanted with it, they will vote it out too.
The bankruptcy of ideology and principals
One of the most significant problems with the secular parties is that they are not honest to their own ideologies. In public, they hold the ideology of secularism, socialism, and communism but in practice, they go diametrically. Under the rule of these secular parties, communal riots and religious and caste discrimination were widespread. It was the secular parties that protected communal elements and perpetrators of the riots from the prosecution.
For example, the Samajwadi Party guarded Yogi Adityanath against the prosecution in the case of hate speech and communal riots. It was the same Samajwadi Party that let the perpetrators of Hashimpura massacre off the hook. The irony is that this party claims to be the voice of minorities and acquires their lion's share votes in elections. On the other hand, the #Congress party which is considered the messiah of minorities helped the BJP national president Amit Shah go off the hook in the Sohrabuddin fake encounter case. #Indianpolitics